EPoS for Butchers
Butchers can really benefit from an EPoS system, especially around Christmas time.
Butchers
We can make your life easier with EPoS
Our EPoS for butchers system will offer immediate benefits from day one.
Butchers have some unique issues to their sector which we have some excellent solutions for.
With the possibility of selling raw meat, cooked takeaway food, wholesale customers, and possible fish and deli counters, it's a real mix at a modern butchers, and you need a butcher till system that works for you.
For those customers whom already sell using Bizerba scales, we can also offer you a more in depth back office reporting package, leaving the front end of your business to carry on as usual.
For the busy Christmas period (but is used all year round by some), our Sales Order solution takes away headaches and mountains of paperwork for customers ordering in advance, and adding to their order over multiple visits.
The tools we can offer butchers
Realtime Stock Control
Realtime Sales Reports & Enquires
Automatic Ordering
Own Use & Wastage Management
Labelling
Automatic Promotions
Different Levels Of Staff Security
Full Purchase Orders & Goods Inwards
Customer Account & Loyalty
Anywhere Dashboard Reporting
eCommerce Integration
Sales Ordering
Portable Handset & Tablets
Setup Future Promotions & Price Changes
Integrated Card Payments
Loyalty Scheme
End Of Sale Vouchers
Excel Importing & Exporting Of Data
Key Benefits for Butchers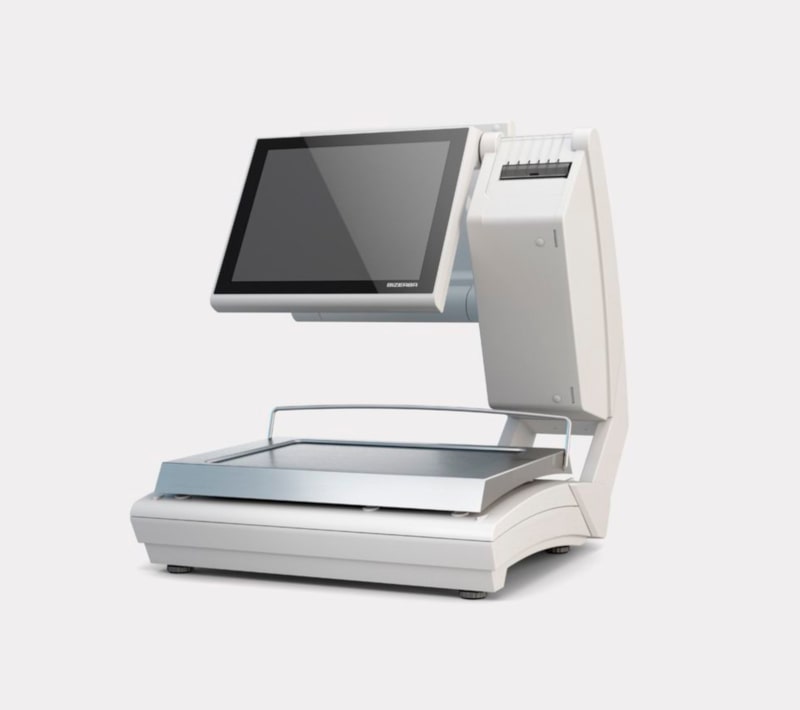 Back Office To Bizerba Scales
If you already have Bizerba XC or K class scales as tills, we can act just as back office, giving you superior control compared to Bizerba's standard back office package.
Using our system this way gives you all the same back office benefits as if you were using our own tills including stock control, reporting enquiries and more.
Unlike other software claiming to act as Back Office to Bizerba scales, we extract product sales data, not just daily totals, giving you much more insight into what is happening in your business.
Butcher Scales
Butcher Weigh Labels
Weigh labels are used to label items by weight, place a barcode on the item unique to the weight being purchased, to then be scanned at the tills in a another physical area of the shop.
Simply place the item on the scale, press the correct button on the screen, press print and attached to the item.
This barcode can then be scanned at the main checkout charging the correct amount based on the items weight.
Coping With Christmas Orders
Sales Orders
For customers wanting to place orders for collection at a later date, this solution solves the issues that come along with that way of trading.
Our Sales Order software can run on any device with a browser and internet connection, meaning orders don't have to be taken on the till causing long queues. A member of staff can be taking orders on a tablet or laptop elsewhere instore or in the office over the phone.
The order can be added to at a later date and revised as needed. A picking list can be printed the day before collection or delivery, so all meat can be weighed and packed ready.
Butcher Case Studies
EPoS Case Study Bolstermoor Farm Shop
EPoS Case Study - Bolstermoor Farm Shop Profile Bolster Moor Farm Shop on the outskirts of Huddersfield is run by two families, the Haighs and Whitwams who specialise in butchery. Quality & service has been key to their growth over recent years. So much so that they are renowned for their pork and meat pies [...]
EPoS Case Study Meadowfresh
EPoS Case Study - Meadowfresh Profile Although Meadowfresh are well know as a master butcher in the Chesterfield area and for their award winning pies. The food hall is taking this to a whole new level being butchery and fish sales on one side of the shop and food service either eating in or takeaway [...]
Cafe or Restaurant?
If you have a catering offering, we can provide a variety of solutions that integrate with the main EPoS system. View all your sales and do all maintenance from the same place.
Click below to find out more.